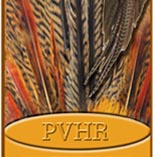 Pheasant Valley has many advantages over most preserves:



We have very good populations of wild birds both pheasants and valley quail, plus we release 22 - 48 pheasants per day depending on the number of hunters to maintain good hunting. Groups of 4 over the last few years have averaged around 25 - 30 birds per day, with the high of over 50, many times.

ADDED BONUS with BIRD HUNTS - By following Regular State and Federal Licensing, Limits and Seasons, you can shoot Dove in September at no extra charge on our regular Bird Hunts.

We manage our Land for the Birds. We have the ultimate in Pheasant and Quail Habitat with corn fields rowed out to make hunting more easy for the hunter and provide food and cover. We also have fields of milo and grain stubble with sorgum planted. We have marsh sloughs, ditch rows, tall wheat grass and thickets. This habitat gives both Hunter and Birds a wide variety to choose from.

Pheasant Valley has daily and 2-Day hunts for up to 6 hunters and the group has the whole 200 acres to themselves without any other hunters allowed.

Hunters can shoot as many pheasants as they can each day. Both Roosters and Hens as well as Quail can be shot. NO LIMITS !!!!